Top 5 Mistakes To Avoid While Leasing An Office In Qatar
Top 5 Mistakes To Avoid While Leasing An Office In Qatar
---
April 18, 2022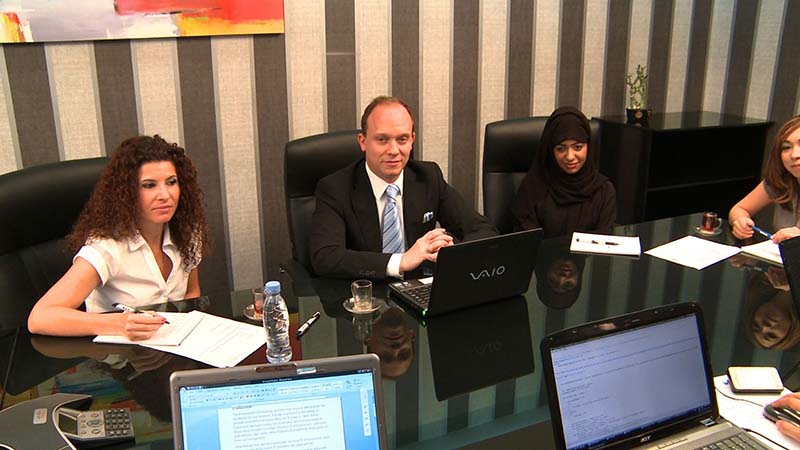 Searching for an office space for your business in Doha can be exciting and stressful. On the one hand, you're excited to move into a new location. On the other hand, there's the pressure of finding a premium office space that fits your budget and adds value to your business.
With several factors to consider, searching and finding the perfect office space for your business can be daunting. This post looks at some of the common missteps business owners make when searching for an office to rent in Qatar. Be aware of these mistakes so that you can avoid them:
Mistake #1: Failure To Forecast Growth
Take the time to forecast your future growth and look for an office space that you can scale as your business grows.
One of the biggest mistakes entrepreneurs and business owners make while leasing an office is renting a small area that doesn't facilitate growth. Before you rent an office space, you need to clearly understand where you see your business in the next three to five years. You need to plan for an increase/decrease in employee numbers, new equipment space, additional conference rooms or meeting rooms, etc.
Mistake #2: Unfavourable Location
The location of your office space can make or break your business.
One of the main reasons companies invest in a prestigious office space right in the heart of the city is to boost their brand identity and value. The location of your office reflects directly on your business image, which in turn, impacts your revenues. For example, office space for rent in Qatar near a metro station or the international airport makes it easy for visiting clients to drop in. It's also an easy commute, helping you attract the best of Qatari talent.
Mistake #3: Deciding Solely On Cost
The cost might be the primary factor in your search for a private office for rent in Doha. But it shouldn't be the only criteria for your search.
Besides the cost, you have to consider several other crucial factors like:
Is it convenient for clients?
What about employees? Can they commute easily to and from the office?
Does it have ample parking?
Does it offer essential amenities like super-fast internet connectivity, ergonomic desks and chairs for employees, conference and meeting rooms?
Does it come fully furnished?
By weighing all these factors against the rental cost, you can find the suitable office space for rent that makes the most sense operationally and economically.
Mistake #4: Failing To Consult With Your Team
Your team is your biggest asset. So, before you shift to a new location, make it a point to consult with your team and get their input.
Check with your employees regarding the favourability of the new site. Get a list of their top priorities and consider these factors while searching for new office space in Doha. Better still, once you shortlist a couple of locations, you can ask your team members to vote on the choices to find the right place that works for most of your team members.
Mistake #5: Failing To Review The Lease Terms
Before you sign the contract, make sure to review the terms and conditions of the lease agreement.
Once you have found the perfect office space for rent in Qatar, it might be tempting to sign the contract as quickly as possible. Check the lease term, costs involved, and exit arrangements to ensure that you're getting a fair deal. You can also get a second opinion from your trusted legal advisor before signing the rental lease.
For most businesses, renting an office space is one of their highest operating costs. So, don't rush the process. Consider all the factors involved, avoid these mistakes and make good decisions before signing the lease.