What Furniture Is Included In Furnished Offices For Rent In Qatar?
What Furniture Is Included In Furnished Offices For Rent In Qatar?
---
july 18, 2022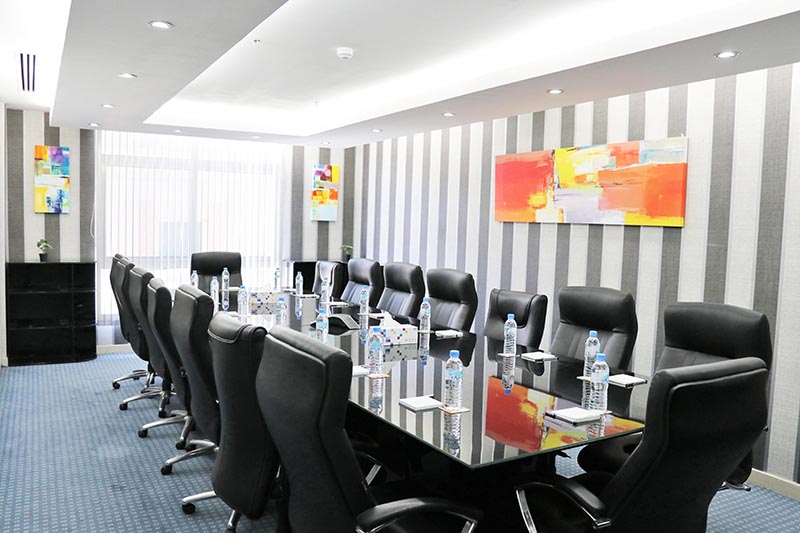 If you're on the hunt for your next office space for rent in Doha or if you're looking to set up your first office space ever – you've probably got a lot of questions running on your mind:
How much office space does my business need?
Which type of office suits my business?
Which is the best area to rent an office in Qatar?
Among all these pressing questions, the thought of furnishing your office is probably not even on your radar. While location, budget and style are essential considerations, deciding how to furnish the office is a crucial factor you cannot ignore.
A serviced office space that comes fully furnished can help you save time and money while setting up your office in Qatar. In this guide, we've put together a quick overview of furnished offices for rent and explain the different types of furniture that come with a serviced office.
What Is A Serviced Office In Qatar?
Here's a super-quick introduction to office space lingo. When you rent a furnished office in Doha, you pay for the office space and added services. The services usually include:
High-speed internet connectivity
A dedicated telephone line
And basic office furniture, including desks, ergonomic chairs, cubicles and meeting rooms
Generally, all furnished offices provide you with the basic office setup. This includes desks and chairs for your team members. As the office spaces evolve, so do serviced offices. Today, it's common for serviced offices to provide more than the basics.
The office is no longer seen as a place where an individual works at a desk from 9 to 5. It has become a place for productivity, collaboration, creativity and team building. Some furnished offices for rent in Qatar, like the Global Business Centre, go the extra mile by customizing the furniture to suit your team's needs.
Beyond Basics: The Furnished Offices Of The Future
If there is a silver lining in the pandemic, it is this: the pandemic has redefined the working style. As people worked from home, they could find out how they work the best. For some, this includes sitting down at their desk in a private cubicle, while for others, it's using a standing desk. Others have discovered the incredible benefits of hybrid working: reporting to the office a few days and working from home the rest of the week.
Whatever your style of work, a furnished office for rent can be customized to suit your team's specific needs. Here are a few value-added services to look for while searching for your next office:
Collaboration spaces
These are creative spaces for your team to brainstorm and innovate. It's an excellent way for team members to take a break away from their desks and come together to think outside the box.
Meeting rooms
Meeting rooms are a must for businesses of all sizes. You can use meeting rooms to hold formal meetings with your team members and to meet and discuss project requirements with clients. The meeting room provides adequate privacy to conduct the meeting without disturbing other team members.
Break rooms
All work and no play make Jack a dull boy. This is so true in the modern offices of today. A break room is a great way to interact and engage with other team members. It helps teams build a strong bond and feel happier, boosting productivity.
Wrapping up, it doesn't matter whether you're looking for a small office for rent or ample corporate space, choosing a fully-furnished one offers you multiple benefits. It reduces the time to set up the space and can help you save your budget as you don't have to spend a fortune on office furniture.