Top 7 Must-Have Features For A Modern Office In Qatar
Top 7 Must-Have Features For A Modern Office In Qatar
---
June 20, 2022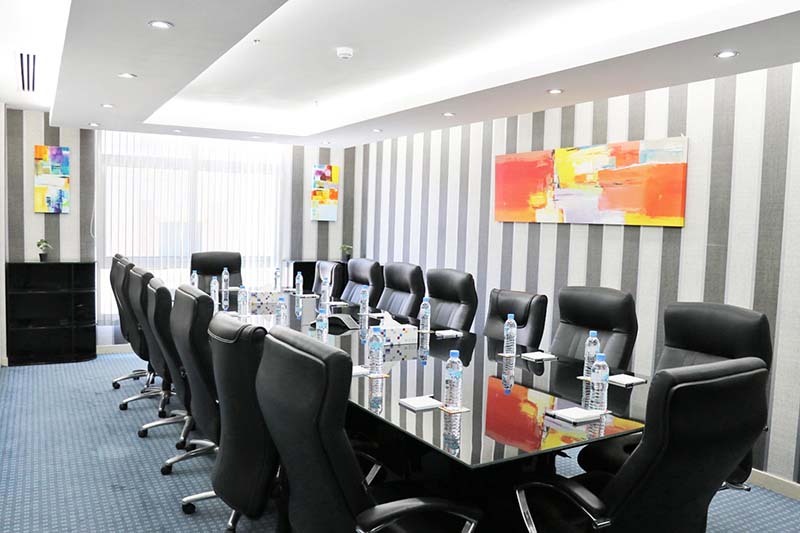 Finding the perfect office space for rent in Qatar can be tedious, time-consuming and frustrating! It's even more difficult than searching for an apartment to rent. Navigating the ins and outs of commercial real estate leasing is difficult and even a slight misstep could ruin the reputation of your business. With so much at stake (your brand image, clients and future business growth), it's no wonder that even expert business people and entrepreneurs get nervous when going office hunting.
Worry not! We've got your back! To help you, we've put together this handy guide that lists the top features to look out for, while searching for an office for rent in Qatar. The items on this list are non-negotiable. It would help if you had them.
Here's what to look out for:
1. High-Speed Internet Connectivity
We don't have to stress the need to improve Wi-Fi connectivity. Today's modern businesses operate in a fully digital landscape and a fast, reliable internet connection is a must.
2. The Tech Advantage
The days of a standalone desktop in each cubicle are quickly ending. With portable gadgets and the advent of cloud computing, a modern office must embrace the latest advances in technology. Look for a semi-furnished office for rent in Qatar with iPad/tablet docking stations, multiple USB ports, charging outlets and more.
3. Natural Light
No one wants to work from a damp, dark cave surrounded by the eerie glare of blue screens. Offices with ample natural lighting boost the mood of employees and increase productivity. You can rearrange your workstations and seating near windows to get the most out of the available natural light. Alternatively, you can look for office spaces with floor-to-ceiling glass doors that let in maximum light.
4. Employee Lounge
"All work and no play certainly make Jack and Jill dull." Studies reveal that small breaks play a crucial role in boosting employee performance and productivity. An office space with a lounge area makes it easy for employees to leave their workstations for a few brief moments to stretch and decompress from the pressures of their duties.
5. Flexible Conference Rooms
The majority of modern work is collaborative. It requires teams to work together to solve a specific challenge. Flexible conference rooms with rearrangeable seating that can accommodate small and large groups are certainly an advantage.
6. Ergonomic Desk & Chairs
Posture is crucial for employees who work at a desk. Improper posture aggravates the risk of back problems and can lead to chronic aches and pains. Look for furnished offices for rent in Qatar that come with ergonomic furniture like high-back chairs, standing desks, tabletop lighting and more.
7. Clean Restrooms
Companies often take this one for granted. While most offices have private bathrooms, sadly, they aren't very clean or efficient. Look for offices with neat restrooms that provide proper ventilation and maximize privacy. Finally, get the opinion of your employees. Listen to their concerns and check if you have provided them with all the basic amenities that help them do their job perfectly.