How Important Is A Physical Office Space For Startups?
How Important Is A Physical Office Space For Startups?
---
july 25, 2022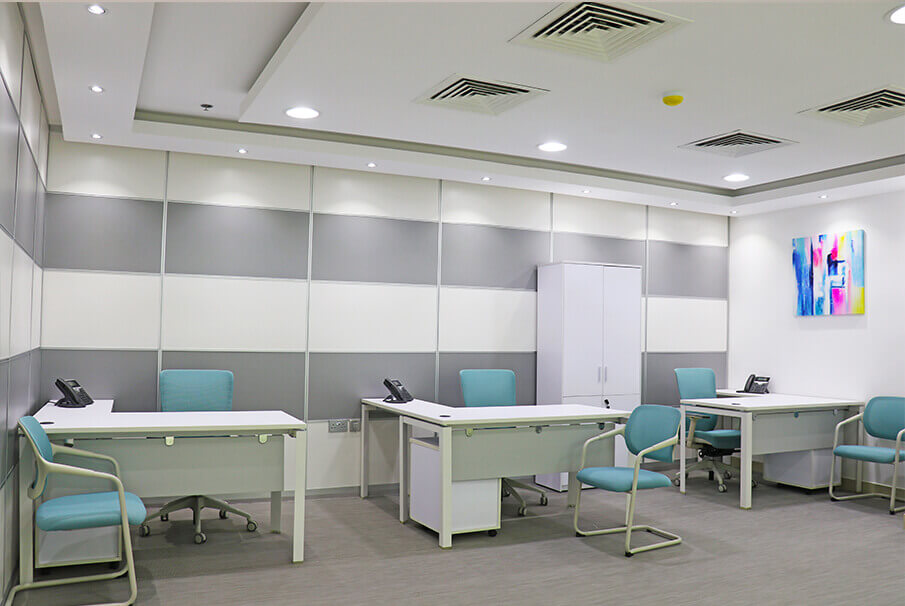 Do startups really need offices in Qatar?
That's one of the biggest questions on every startup owner's mind in the Qatari emirate. Well, the answer is "Yes" and "No."
Is that confusing? Well, we've got your back. We've created this quick guide to help you out. On this page, you can find all about the benefits of small office space for rent for startups and make an informed decision after weighing the pros and cons.
Working Remotely Vs. Working From Office: Which Is Better?
Thanks to the rapid advances in remote working tools, working remotely from anywhere on the planet has never been easier. Despite this, studies reveal that people want to return to the office at least a few times a week. This has led to the massive demand for flexible working styles.
This is a huge advantage for start-ups. You can have the best of both worlds. By choosing office spaces for rent in Qatar, you don't have to worry about investing hundreds of thousands of Rials in setting up a full-fledged office space right off the bat. Having a small rented office can provide your teams with a flexible working style. They can continue to work remotely from the comforts of their home on independent tasks while reporting to the office for weekly team meetings and other face-to-face discussions.
Benefits Of A Formal Office Space For Startups In Qatar
While it may be possible to conduct all your work over Zoom and Teams, studies reveal that it isn't the best way to boost productivity and efficiency. As a startup, you're at a crucial juncture of your business growth. Here are a few reasons why offices help startups grow and expand their business:
Team-Building
You would have heard the phrase, "You're only as strong as your people." This is very true for startups. Face-to-face meetings and group brainstorming sessions can help increase productivity and take your business to the next level.
Happier Employees
Socialising has the holistic benefit of boosting team morale and keeping your employees happier. Human beings are social creatures by nature and interacting with colleagues keeps your team motivated and productive.
Attract The Right Talent
A furnished modern office right in the heart of Doha is an excellent value-add to your business. It creates a professional image for your brand and helps to attract talented employees.
Build A Strong Brand Identity
Brand recognition is crucial for startups, especially during the early stages of the growth journey. An office space helps build a professional brand image and impress clients and investors.
Cost-Efficient
As a startup, you need plenty of tools like dedicated workspaces, meeting rooms, and board rooms to grow and scale your business. You might not have the budget to invest in this infrastructure immediately. Hiring furnished offices for rent in Qatar is a cost-effective way to access the required infrastructure. You can access all the tools and technologies to grow your business at cost-effective budgets by renting flexible office spaces.
For most businesses, renting an office space is one of their highest operating costs. So, don't rush the process. Consider all the factors involved, avoid these mistakes and make good decisions before signing the lease.
So, Do Startups Need An Office?
Well, there's no single answer that fits all startups. To take the best decision for your business, you can ask yourself the following questions:
Does an office add value to my business?
Will it help in attracting clients and increasing revenue?
Where do you see your startup in the next five years?
If you have serious growth plans, you need an office space that helps you to scale and grow your business. You can consider a cheap office for rent in Qatar for the short term and scale up as your team expands.