5 Key Benefits Of Virtual Offices For Startups & Small Businesses In Doha, Qatar
5 Key Benefits Of Virtual Offices For Startups & Small Businesses In Doha, Qatar
---
April 29, 2022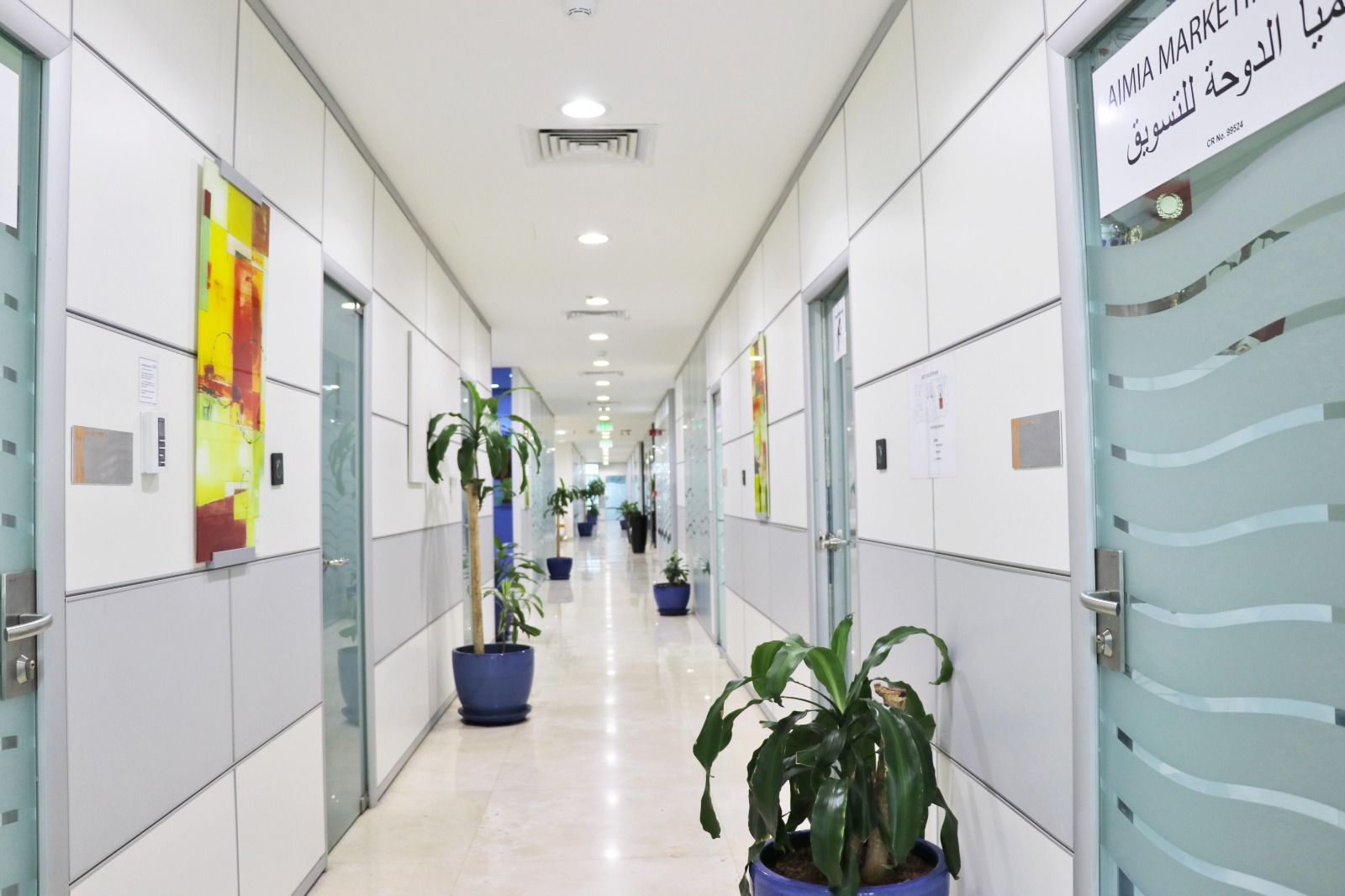 Are you a small business or startup looking to establish a new office but cannot afford to rent a traditional office in a prime location in Doha? Have you considered a virtual office?
Virtual offices offer a ton of benefits to business owners and startups. Virtual offices are a huge boon for small businesses. From providing you with a prestigious office address right in the heart of the city to helping you cut down overhead costs, virtual offices offer many benefits to small businesses and startups.
1: Get Access To Premium Business Amenities
As a business owner, you will likely require access to premium office facilities like a conference room, meeting room, video conferencing, printers and other state-of-the-art office technology. Renting a virtual office space in Doha makes it easy to access these facilities on a pay-per-use basis without spending a fortune purchasing expensive office equipment.
2: Reduce Overheads
This is one of the most significant advantages of renting virtual office spaces in Doha. Offices in Qatar are notorious for their sky-high rents. Renting a prime office in downtown can cost a fortune. Besides the rent, you have to spend a massive chunk of your budget on other expenses like general upkeep, office maintenance, wages of office staff, etc.
With a virtual office, you can enjoy all the perks of a regular office for a fraction of the cost. Additionally, you don't have to purchase anything, including office furniture, amenities etc. This helps you cut down overheads, thereby reducing your overall budget. You can use the amount you have saved on other core business tasks, helping you get your business up and running.
3: Professional Business Services
Hiring a full-time employee to handle basic office tasks like attending telephone calls, scheduling client meetings, or handling mail isn't always worth the investment, especially for a small business or startup. Virtual office spaces provide you with telephone answering services that attend your calls in a professional manner and redirect them to the right person on your team. This helps build a professional image for your business among existing and future clients.

Besides the cost, you have to consider several other crucial factors like:
4: Flexible Contracts
Traditional office space for rent often requires a long-term lease agreement, and you have to sign the lease contract for at least a few years. This puts you in a difficult position if you want to relocate down the line.
On the other hand, virtual offices are highly flexible. You can lease them for as long or as short as you need. Most virtual offices even allow you to sign a lease for just a month. Virtual offices can be scaled up or down as per your business requirements, making them a cost-effective option.
Another huge advantage of virtual offices is choosing the services you require. Some of the standard services offered at a virtual office include:
A prestigious address for company registration
Mail collection service
Dedicated phone answering service for your business
5: Build Your Company's Professional Image
The way your customers perceive your company can make or break your business. If your home address is listed on your website, marketing materials, brochures and other documents, it creates an unprofessional image for your business.
With a virtual office, your business gets a registered address in a prime location in Doha. This helps you build legitimacy and credibility for your business, helping you enhance the professional image of your company among clients.
Expand Your Business To The Middle East With A Virtual Office in Doha, Qatar
From increasing the credibility of your business to helping you cut down overheads, virtual offices have a plethora of advantages for small businesses and startups. If you're looking to expand your business to the fast-growing Middle-East market, then having a virtual office can help you win local clients and expand your business footprint in the region.
If you're looking for a virtual office space for rent in Doha, Qatar, reach out to Global Business Centre. We provide various affordable virtual office solutions to help your business put its best foot forward. Get in touch to know more.